REYNEKE WINES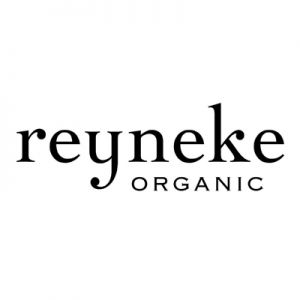 One could declassify Reyneke's work as a nostalgic process lying outside of the current market values, a self-referential process. It is certainly not the case. Behind the daily choices made by the executive management there is a will to recognize the company as part of a wide spectrum. Apart from respecting the rules of the market, Reyneke has expressed its desire to preserve the land for future generations, giving up a part of its profits to avoid having to pay a much more unsustainable price, the one of soil impoverishment. All of this is done without losing sight of the final product: the wine.
Founded in 1863 under the name of "Uitzicht", in Dutch "panorama", Reyneke believed in biodynamic agriculture. The 40 acres of the property are located on the hills overlooking from Stellenbosch onto the False Bay. Of these 40 acres, 32 are vines, grown without any chemical additives, using only homemade preparations. Compost comes from the farm's livestock and from earthworm cultivations from recycled paper, geese are free to roam in the vineyard and feed on insects dangerous to the vine. Grass growns between the rows, and homeopathy is applied to the plants. The only exceptions are sulfur and copper as fungicides, but in limited quantities and with the intent to overcome the use of these heavy metals. All stages of winemaking follow the lunar phases and astral cycles.
Once the grapes enter the cellar the path continues. Indigenous yeasts, spontaneous fermentations, no regulation of acidity or added sugars are specific choices put in place to produce wines that reflect the terroir within which they were born.
"Only natural solutions to natural challenges."
Johan Reyneke
http://www.reynekewines.co.za/