LONGRIDGE WINE ESTATE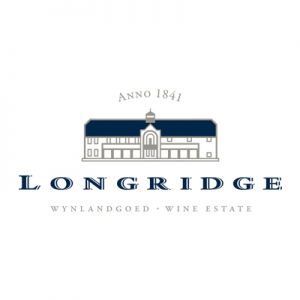 "Our philosophy is simple: producing world class wines, healthy to drink, naturally, with respect for the earth. We apply ancient traditions to wine-making in a natural way by not using any herbicides, pesticides or chemical sprays. "
Jasper Raats.
Longridge Wine Estate is one of South Africa's most important winegrowing companies and is located in the Stellenbosch region on the slopes of Mount Helderberg. The soil is predominantly composed of decomposed granite, iron and clay. The climate is Mediterranean with constant breezes coming from nearby False Bay to freshen the vines at night, allowing a perfect thermal excursion.
In the vineyard, biodynamic techniques are practiced going beyond the ecological concept to preserve and sustain the ecosystem. Flocks of geese roam free between the vineyards protecting them from insects and other parasites, while the rest of the livestock produces manure from which the compost that feeds the plants is obtained. Within the farm there is also a restaurant serving fruits and vegetables from the adjacent orchard, which are produced using permaculture techniques.
In the cellar, only natural techniques are used, excluding the use of industrial yeasts, enzymes and clarifying agents. Filtration is not performed to preserve all organoleptic qualities.
http://www.longridge.co.za/