CONSTANTIA UITSIG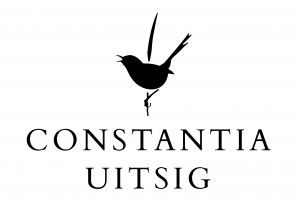 The story of wine in the Constantia region is the oldest in the southern hemisphere of the world and dates back to 1685. It begins with Simon van der Stel, contracting a farm nestled under a picturesque mountain range, and calling the estate Constatia, the name of the landowner's daughter. The moderate temperatures of the surrounding areas and the fertile soils were perfect for grape growing, a practice that has been continuing uninterrupted since then.
In addition to being the oldest wine region south of the Equator, over the centuries the wines produced here have earned the esteem of important poets, authors and statesmen. Napoleon Bonaparte loved the "Vin de Constance" to the point of having 1126 liters sent to his exile home in Sant'Elena between 1815 and 1821. In Pride & Prejudice, Jane Austen makes a statement to Mrs Jennings saying "I have just recollected that I have some of the finest old Constantia wine in the house that was ever tasted; so I have brought a glass of it for your sister. My poor husband! How fond he was of it! Whenever he had a touch of old cholicky gout, he said it did him more good than anything else in the world. Do take it to your sister. "
Subsequently the farm was subdivided into various smaller properties; one of these is Constatia Uitsig, a property of only 16 hectares, producing surprising white wines, as well as a non-vintage Méthode Cap Classique characterized by great freshness.
https://uitsig.co.za/